Even though many Indian online casino websites and gambling affiliate programs would have you believe otherwise, there is actually little doubt about the legality of online gambling in India. As with most Indian laws however, those governing gambling, both online and land-based gambling for that matter, are as strong as the efforts made to enforce them. To say that India's track record with respect to enforcement is poor would be an understatement.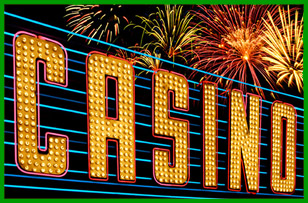 A quick search for online casino in India on any search engine will reveal a slew of results. Granted that many of the results are large online casino brands, especially after the last Google update, one might be slightly forgiving to the Indian government. There are still however a large number of sites that appear to encourage casino gaming in India.
The Indian government has been particularly slack in choosing either to regulate and enforce, or at the very least identify clearer boundaries surrounding the existing online gambling laws. This grey area has allowed gambling and betting software providers and indeed online casinos themselves to continue to target the Indian market. If one considers the sheer size of the population in India, it is easy to understand why online casino operators consider the country to be a lucrative future market.
Interviews with some of the big casino affiliate programs at the London Affiliate Conference (LAC) in February 2015 revealed some interesting data:
The Indian market is acknowledged by casino operators to be one of the big potential growth areas in the future.
This, however comes with the caveat that the Indian gambling regulatory context should become more transparent.
While the larger operators, particularly those licensed in Western Europe like Affclub, currently do not accept players from India, there are certainly many top online casino brands that do.
What is interesting is that those online casinos that are currently accepting players from India seem to be getting rather poor results in terms of conversions.
One large casino affiliate program even went as far as to say that "Indian customers are the least profitable for the most amount of work!"
Even when online casinos in India do get lots of sign-ups, one of the bigger challenges that gambling operators face is in the payment space in India. While there are certainly plenty of 'how-to' guides on online casino deposit methods in India, the security requirements to prevent money laundering often proves too onerous for Indian players to bother.
A few international online casinos like Indio, the Asian-based Dafabet and new entrant Royal Vegas have attempted to breach the payment solution challenge by allowing players to gamble online in Indian rupees. B24 attempted to reach these online casinos through their registered contact details with questions about the Indian casino regulatory environment but did not receive a response.
These facts appear to make it unlikely that online casino operators will go all out to actively target Indian players until some of the local legal infrastructure requirements as well as some easy to use payment mechanisms are put in place. The big question about this is so what? Online gambling may be considered a social ill, but clearly it is going on whether the government likes it or not. What's more is that there appears to be little incentive or effort being placed to enforce the existing laws. Much as was the case with the prohibition era in the USA, effective regulation rather than prohibition might be a more socially beneficial approach.
Casino revenue in countries where online gambling has been regulated and licenses granted has skyrocketed. Much can be done with the additional tax base such regulation would generate, especially in countries like India… not least of which addressing more pressing social issues such as education, healthcare and women's rights. Until then, both online casino websites like this website and information portals like the India Casinos portal will continue to sprout up. Further, Indian online gamblers would happily be able to continue accessing international gambling websites without much reservation. Perhaps Prime Minister Modi will be more aggressive in closing down such gaming sites in the future, but for now there does not appear to be much enforcing against Indian players on online casinos.